Key Takeaways
CoinMarketCap's conference The Capital: Time to Ship is set for May 26 and May 27.
The event is set to take place at least in part in a Metaverse set on the Moon.
The Capital conference is blockchain-agnostic, with representatives from several ecosystems set to participate.
CoinMarketCap will hold its first-ever virtual conference in the Metaverse this May.
Metaverse Meetup
CoinMarketCap's annual The Capital conference is going virtual, taking place this year inside the Metaverse.
The Capital 2022 will take place on May 26 and 27 entirely online, incorporating Metaverse functionality into the event for the first time. The virtual space will be hosted by Gather.Town, a remote social gathering app that combines the aesthetic of classic 8-bit video games with video conferencing and other online communications. The digital "setting" for this year's conference will be a base on the Moon.
The conference's speakers are set to include Binance founder and chief executive officer Changpeng Zhao, MicroStrategy's chief executive Michael Saylor, Samson Mow of Jan3, and a variety of fireside chats, panels, and virtual workshops.
In a press release, Zhao said:
"The theme of The Capital is Time to Ship—one of the main reasons that I'm excited to speak at CoinMarketCap's first ever online conference. This unique metaverse-based event will focus on crypto products that are delivering real solutions right now, not at some nebulous time in the future, which is incredibly important to highlight in our support of the cryptocurrency revolution,"
The event will address topics ranging across decentralized finance, the Metaverse, blockchain gaming, NFTs, and Layer 1 smart contract ecosystems. The two-day event will be live-streamed, and 5,000 people from across the globe are expected to tune in.
Unlike many marquee crypto events, The Captial conference will not focus on one blockchain but instead will highlight projects that already have accomplished some measure of success regardless of their native ecosystem. Several prominent Web3 projects will share insights on their success, including NEAR, Polygon, Harmony, Boba Network, The Sandbox, Biconomy, Yield Guild Games, Axie Infinity, and Reef.
In 2019, CoinMarketCap held its first The Capital conference, which took place in Singapore, featured 80 in-person speakers, and drew over 1,000 attendees.
Disclosure: At the time of writing, the author of this piece owned BTC, ETH, and several other cryptocurrencies. Crypto Briefing is a media sponsor of The Capital 2022. 
Where the Bufficorns Roam: ETHDenver Reviewed
ETHDenver, one of the world's most celebrated Web3 conferences, took place from Feb. 11 through Feb 20 this year. Crypto Briefing was there to meet with founders, explore new projects,…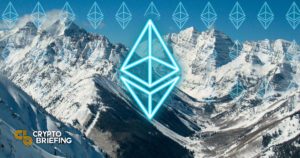 "Bitcoin Is Freedom": Reflections on Bitcoin 2022
Once every year—barring pandemic, that is—tens of thousands of Bitcoin enthusiasts descend upon the City of Miami to celebrate Bitcoin, the first true cryptocurrency and still the largest in the…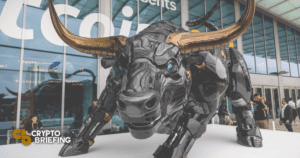 "Crypto Is Like the Eiffel Tower": Reflections on Paris Bl…
Paris Blockchain Week 2022 focused on NFTs, the multi-chain future, preparing for mass adoption, and more. Paris Blockchain Week 2022 Reviewed This week, a few thousand crypto geeks, industry heads,…