The volume of Non-Fungible Tokens (NFTs) transactions turned to stabilise in 2022 after explosive growth in 2021, according to the latest report from Chainalysis.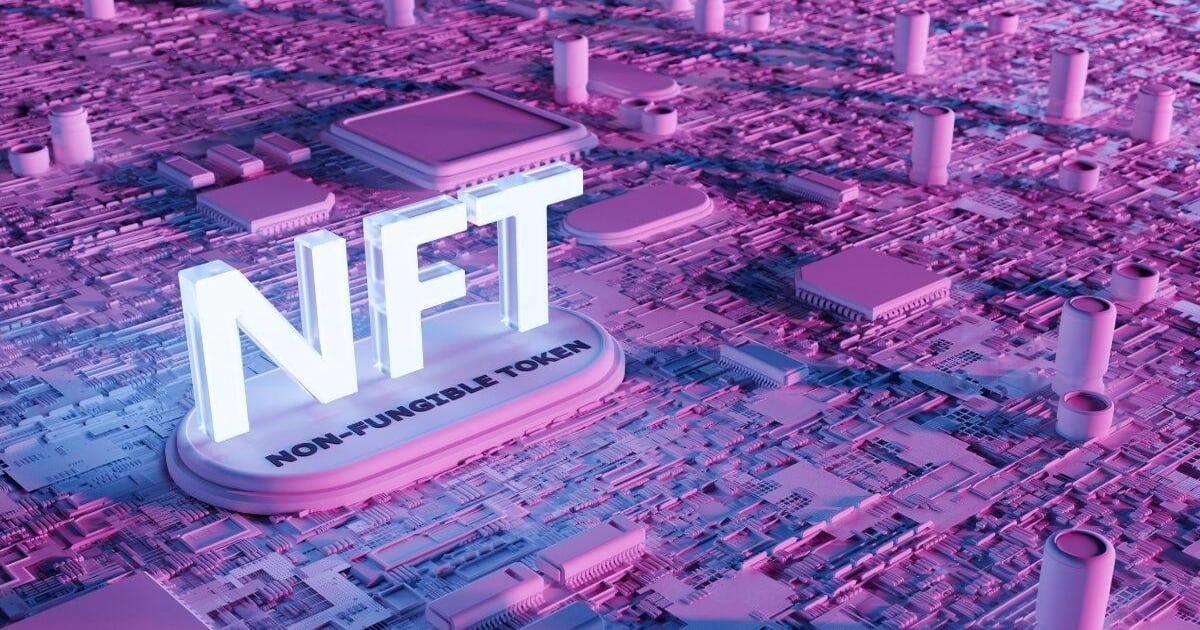 According to the web traffic analysis to popular NFT trading platforms, Central and Southern Asia accounts for about 25% of all traffic sources as of the first of May this year, followed by North America and Western Europe. 
The growth of the data was significant across all the region profiles. Still, the traffic sources from Africa were mainly flat compared from the 4th of January 2021 to the beginning of May. None of the regions profiled has more than 40% of the traffic sources, indicating no region commands a massive dominance over the NFT ecosystem.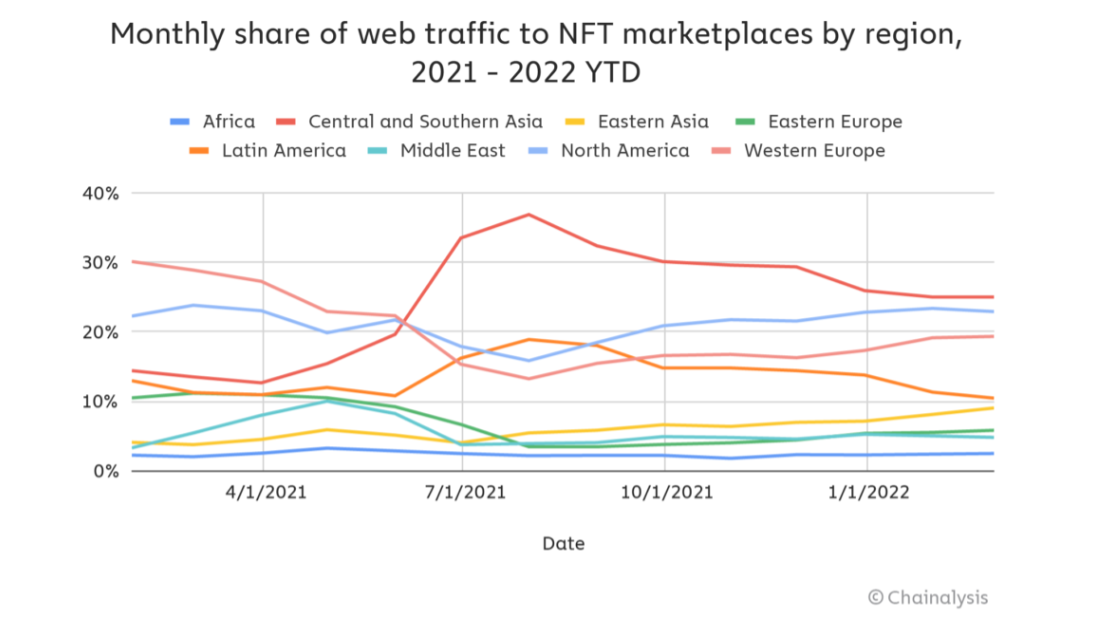 Source: 

Chainalysis
The Chainalysis data also revealed that retail investors conduct most of the transactions happening in the NFT world. 
"The vast majority of NFT transactions are at the retail size, meaning below $10,000 worth of cryptocurrency. NFT collector-sized transactions (between $10K and $100K) grew significantly as a share of all transfers between January and September of 2021 but since then have stayed flat. This suggests that, for the time being, the addition of new retail NFT investors is keeping pace with the addition of bigger NFT investors," the report reads.
In terms of the amount of value, collectors have already sent over $37 billion worth of cryptocurrency to NFT-related smart contracts in 2022 in the first four months alone, compared to the market in 2021, which has recorded $40 billion worth of cryptocurrency NFT collectors sent to smart contracts associated with NFT collections and marketplaces.
There is a lot of frenzy surrounding the NFT world of late, with different blockchain protocols paying unique attention to creating support to permit this new offshoot of blockchain technology. While collections like Yuga Labs' Bored Ape Yacht Club (BAYC) and Otherdeeds remain some of the overpriced NFTs in the space, retail investors have been creative in their search for affordable tokens, which has primarily broadened the economy of these unique assets.
Exchanges are also tapping into the growing trend and are launching NFT trading platforms to benefit from the growing demand. Coinbase Global Inc recently floated and opened its NFT platform weeks after launching the Beta version for selected waitlist applicants.
Image source: Shutterstock