Key Takeaways
OVR allows you to explore Virtual and Augmented Reality mapped onto the real world and collect cryptocurrency worth real money.
You can also buy virtual land in OVR and earn passive income through rent.
Players can use their land to build experiences in Augmented Reality to also earn cryptocurrency.
OVR is a platform that combines Augmented and Virtual Reality for buying virtual land (OVRLands) that's mapped onto the real world. "Virtual landlords" can then create unique experiences inside the space they own. Creators also have the option of engaging with other users through their content or even selling it in exchange for cryptocurrency. 
Real Life Experiences Through Digital Lens
OVR allows content producers, fans and everyday users to interact with each other from the comfort of their phones, a tool that is ideal for bringing the digital and the real worlds together.
OVR is often compared to Pokemon Go in a way that users can compete for collecting digital world items in real life. You're tasked with using your GPS and a few clues to catch a Pokemon or find a hidden cache. Except in OVR, each treasure someone finds is worth anywhere from $0.10 and $5 in OVR's cryptocurrency. 
The platform's own cryptocurrency is the OVR token, which is what users depend on to buy, rent or sell assets on OVRLands. Token holders can also earn passive income by staking, a way of putting their coins to work and earning passive rewards without needing to sell them (similar to holding a bond in the traditional financial world.)    
When it comes to virtual land ownership, the process of buying plots of land on OVR is similar to owning a web domain. Anyone can own a digital piece of land right where the Colosseum or the Eiffel Tower are sitting in the physical world. 
And if your artistic taste suggests that there should be a pink elephant flying next to the Eiffel Tower, why not do it? With OVR anyone can witness the extent of your creativity from the palm of their hands. Who knows? You might get paid for it.
Integrating digital elements into a physical environment is something that can also become handy for businesses and advertisers. Think of an avatar that provides information about a product in a store, or a virtual button hanging in the air that lets travelers buy a train ticket.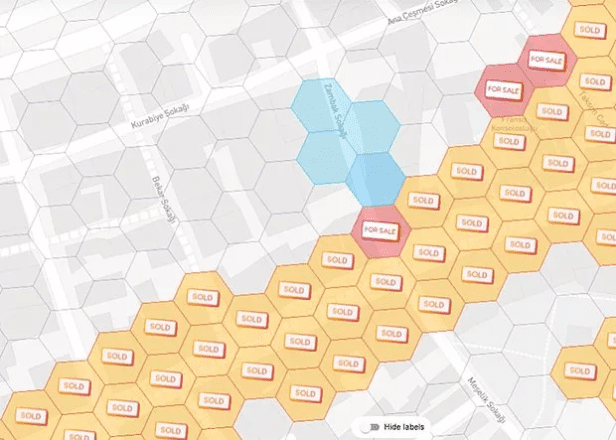 But there's even more to treasure hunting, being a digital landlord or becoming the latest Jean-Michel Basquiat on OVR. If you have the technical skill set, as a developer you can also earn income by building Play-to-Earn games and inviting other users to participate.
One of the coolest features of the app is Map to Earn. Here, non technical users can help in building the virtual landscape by taking pics of real world physical elements. The pictures will then be part of a 3D map that can be sold in the form of NFTs.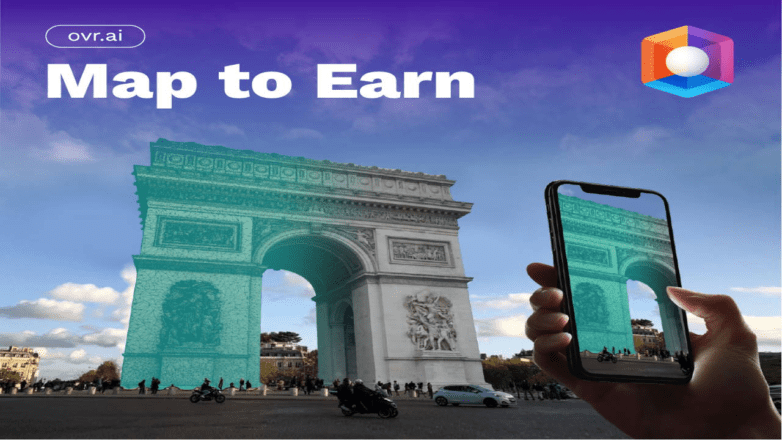 OVR launched in 2019 and has sold 650,000 virtual lands to more than 15,000 users. In comparisson, Sandbox has 17,000 owners of land. Users have already uploaded more than 6,000 experiences that can be tested live in the OVR Augmented Reality world. 
The application runs on Ethereum, the largest smart-application blockchain in the industry and recently expanded to Polygon, a similar but cheaper to use network.
To learn more about OVRLands, how to build your own AR experiences, and ways to earn passive income, visit OVR's website. And for those who want to start getting their feet wet, the OVR phone application is available for download on Apple iOS and Google Play.